Decorative Landscape Curbing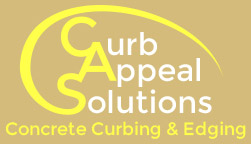 Transforming the landscape of your property does not always have to be a major project or a huge expense. As a matter of fact, there are number of small, yet impactful additions that can be made to the existing landscaping, to add to the curb appeal of your property. Integrity Landscape, LLC has been providing excellent landscaping solutions to customers across the region for over two and a half decades.

With this vast experience under our belt, we are able to provide our clients with solutions that are unique and cost-effective too. One of the best ways to add a distinctive look to your property is by getting decorative landscape curbing added to the existing spaces. Though this may seem like a small addition, it can go a long way in enhancing the look and value of your home.


The Right Frame
When you have a beautiful landscape around your home, the one way to border, edge or contain the different lawn areas, driveways and flower beds is to add decorative concrete landscape curbing to it. We are expert landscapers and are able to provide you with the solutions you want at very effective price-points. There are a number of materials you can choose from, such as stone, brick or concrete curbing.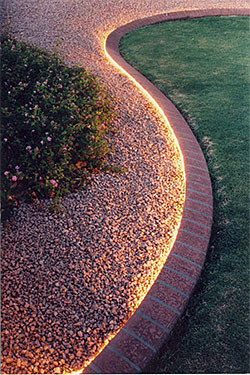 The material you choose will be dependent on the look you want to create, your personal preferences and the architectural elements in the structure of your home. We offer several different styles and colors that you can choose from for your landscape curbing.


The Benefits
Even when you choose concrete curbing, you have the option to choose from a range of colors and textures and this adds uniqueness to your home. GET RID of that pesky cheap black plastic edging or metal edging that cracks or comes out of the ground and leaves you with an unsightly mess! There are some distinct advantages to adding decorative landscape curbing to your garden or yard, such as:


Creates a very well-defined look
Looks artistic and adds to the aesthetics of the Landscape
Enhances the look of other features in the Landscape
Complements the look of existing elements in the building structure and garden landscape
Very strong and long-lasting
Easy to maintain
Protects flower beds landscape areas and lawns from damage from vehicular or foot traffic
Prevents the growth of grass and weeds into landscape areas
Adds value to your home and increases curb appeal

If you choose to have decorative landscape curbing installed, we custom mix the concrete at the location, custom colors will be added and the concrete will be extruded and stamped with the latest equipment to create the most beautiful landscape curbing.


Enhance the Look of Your Landscape Garden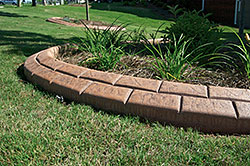 Adding decorative landscape curbing to your landscape garden or yard, is a great way of adding beauty to the look of the space. It transforms the look of the area in a very hassle-free and maintenance-free manner. We have been creating the most stunning landscapes for customers across the Metro Detroit area for more than 25 years. For the best solutions, call Integrity Landscape, LLC on 734-453-6773 or contact us via this form.
We Provide Services to the Following Cities and Towns in MI: